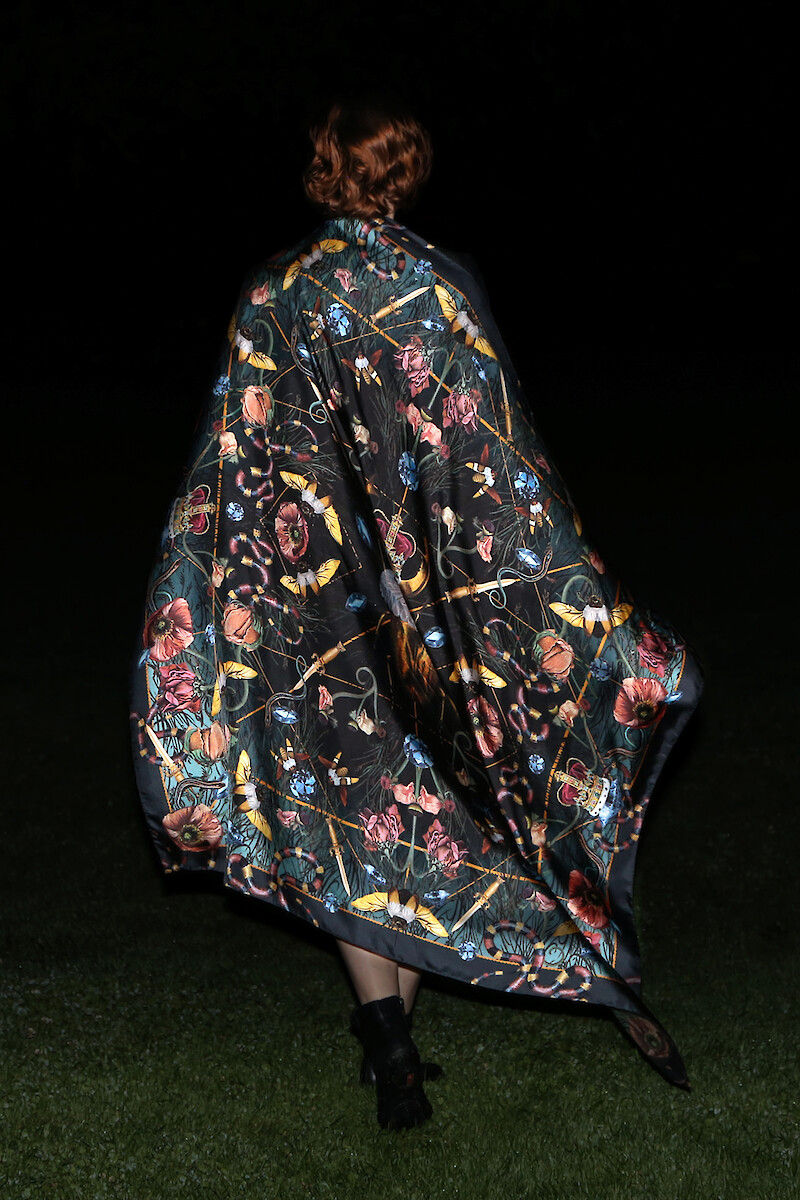 The designer Fiona Knecht draws inspiration from the charms of the past, from literature, theatre and the poetry of the everyday. She paints each detail by hand, which lends these silk scarves a distinctive style and invites you to discover them. At the aesthetic level, Fiona aims for a recognizable, detail-focused design style. In terms of production, being near her partners is particularly important to her. She therefore tries to produce everything in Switzerland whenever possible.
All foulards appear as limited art editions of 20 pieces maximum. Out of the test prints and production leftovers Fiona sews silken greetings cards or scrunchies – most of which are unique pieces. As a passionate designer Fiona enjoys new challenges, and her studio doubles as a place to experiment where unusual ideas are jointly brought to life. Depending on her customers' wishes, Fiona's universe also produces uniforms, wallpaper, masks, rum bottles, record covers, lamps, nativity scenes, chapels, paper model sheets and poker cards.
Fiona Knecht works on her own but she also regularly uses local seamstresses for the cut.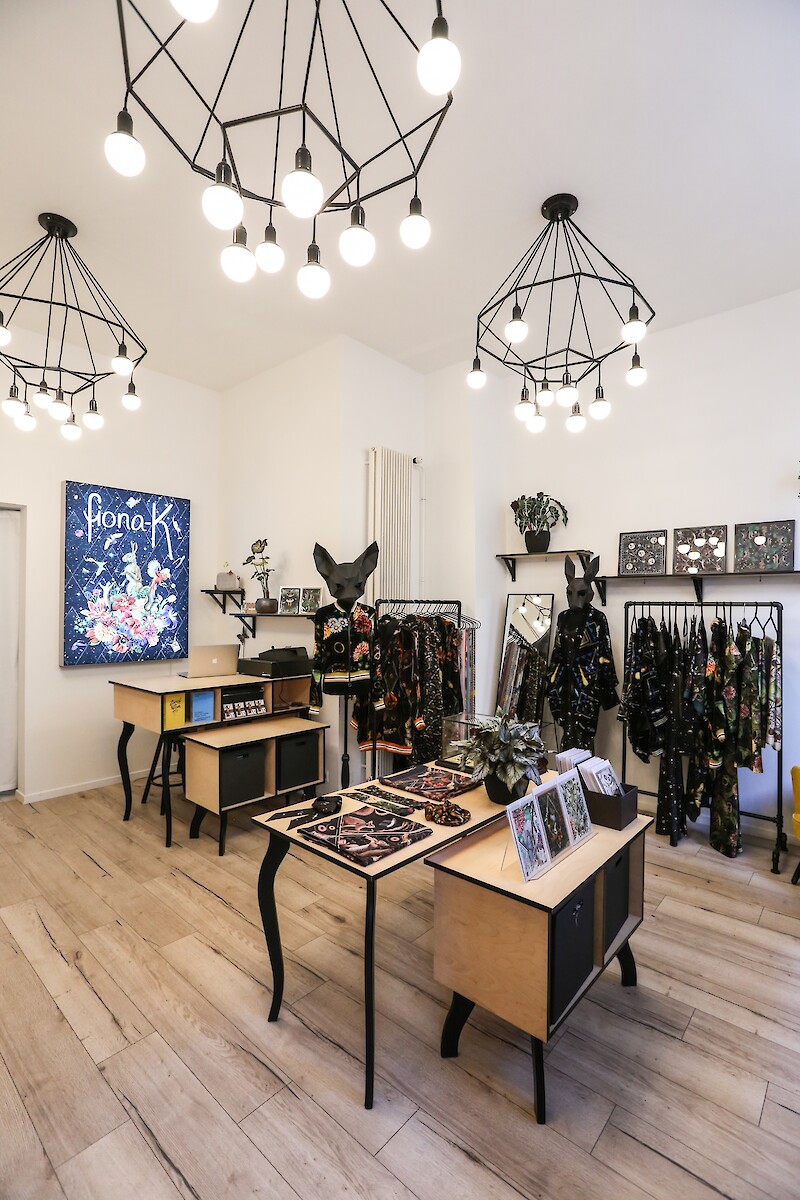 «My main struggle is to design in a sensible, local and sustainable way in this age of plenty. That (and much besides) poses new challenges every day.»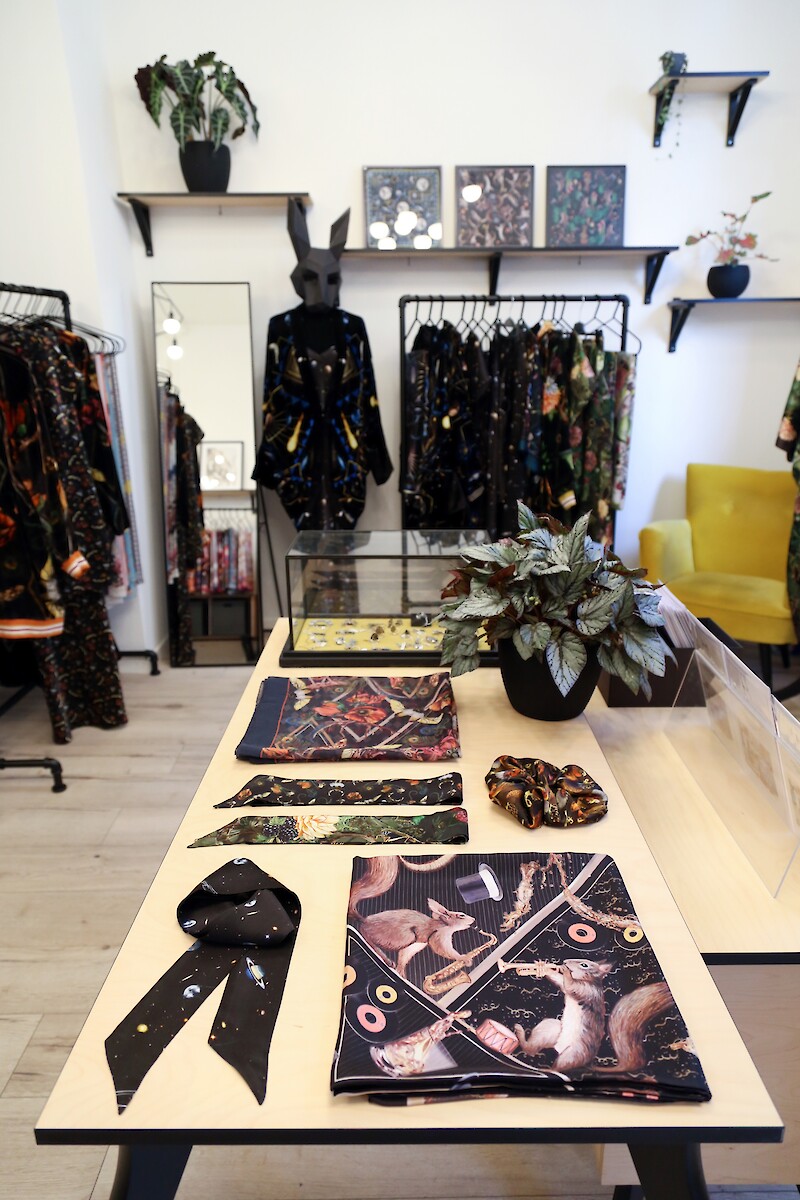 There's an elaborate production process behind your silk accessories. Can you describe it in more detail?
Every detail is first drawn by hand in acrylic paint, scanned and cut out, and forms part of a digital collage of illustrations. As the individual elements are added and overlap with each other, up to a hundred layers may be created during the working process, and these are combined at the very end to form the final design. This very dense yet playful collage technique utilizing own illustrations shapes the aesthetic of the silk scarves and fabrics by Fiona-K. The finalized file is then printed on silk at one of Switzerland's very few remaining textile printers, in Canton Glarus, using a digital printing process.
What value do you place on sustainability in your work?
The silk is pretreated before the printing process so the colours don't become blurred. After printing, the pretreatment is rinsed out and the fabric is pressed into shape. The whole production process happens in a closed cycle, which means no pollutants are released into waste water or air.
Local connections are important to you. How does that manifest itself?
Once they have been printed, the fabric rolls are sent to Appenzell where the silk scarves are then cut and hand-rolled. Depending on who has rolled the foulard, the edges can look a bit different and individual, as every seamstress has her own personal rolling style. The ironed and inspected finished scarves are available at Atelier Fiona-K and in selected boutiques across Switzerland. I picture my target clientele to have a similar enthusiasm for playful Swiss design of high quality.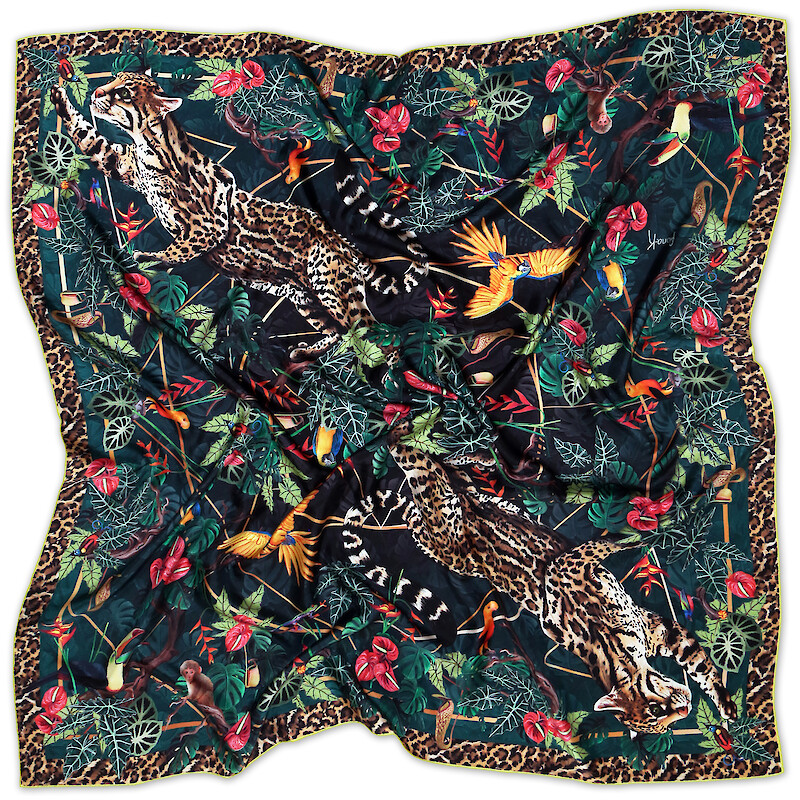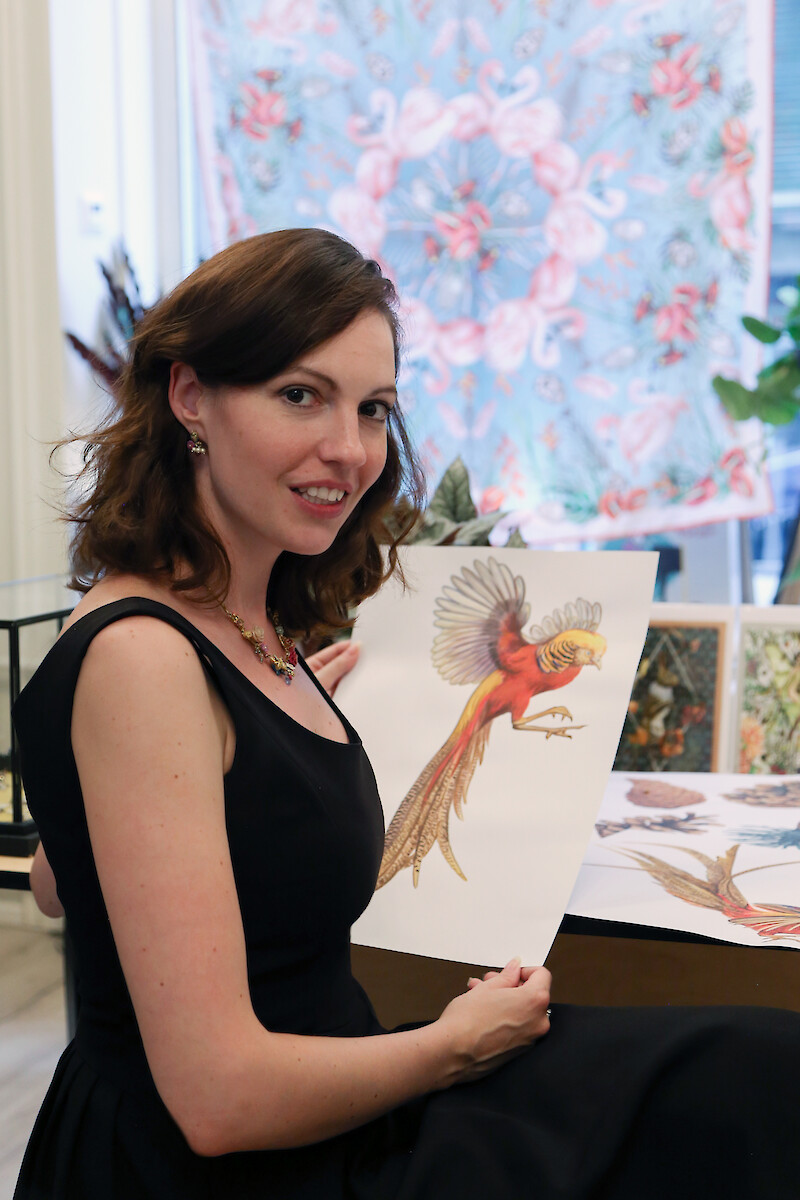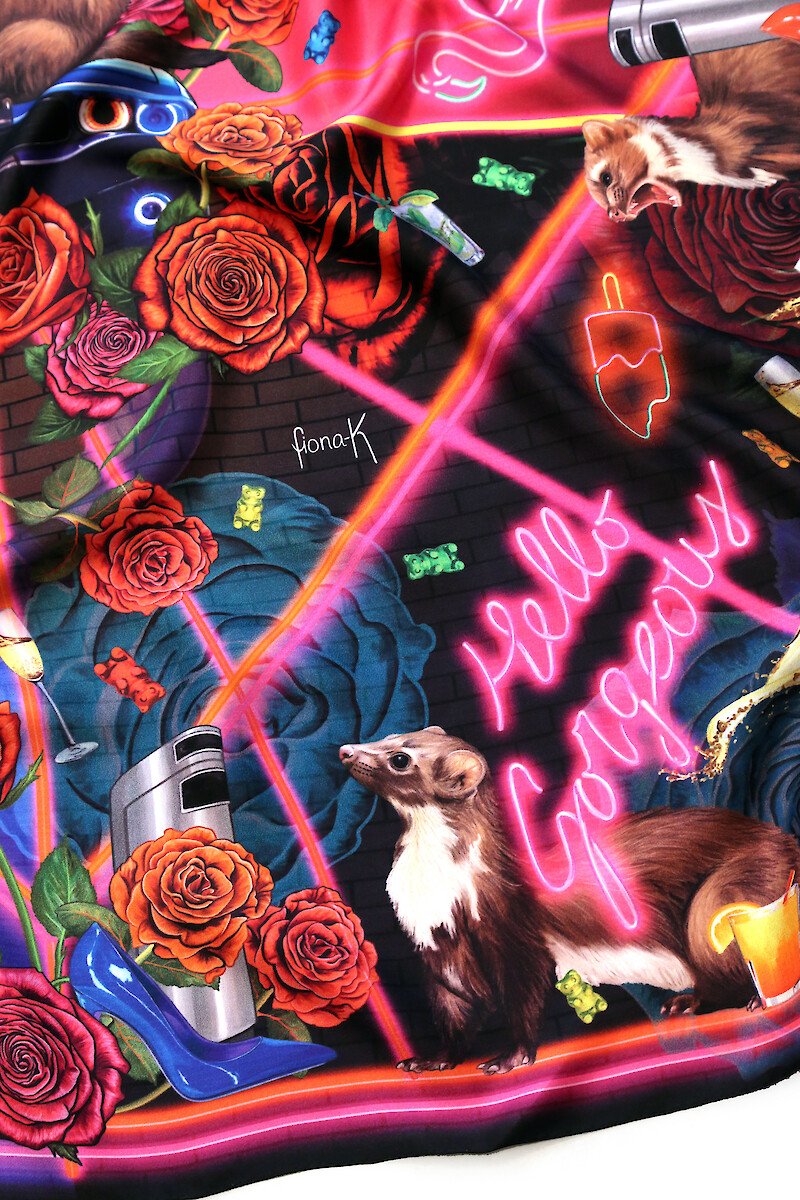 Unit price Silk cloth large
Unit price Silk cloth small