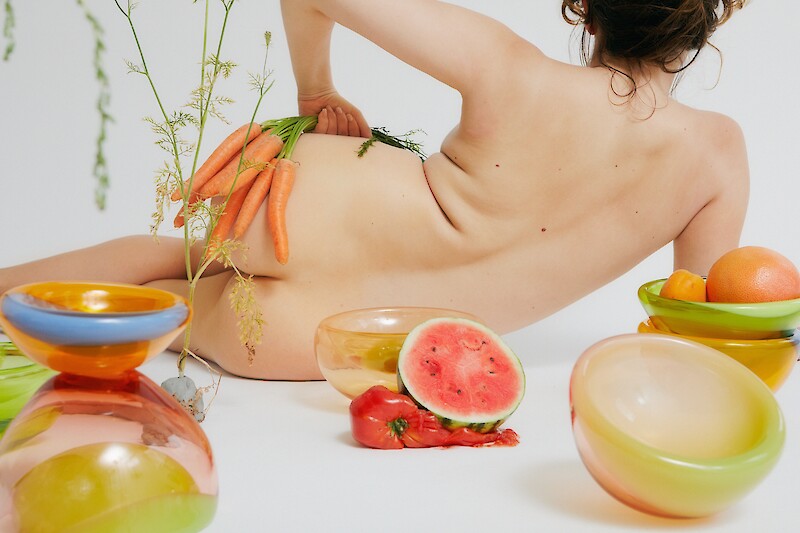 At the beginning, there is always the love of the design process and a playful approach towards materials, colours and shapes. With every one of its products, studio ISSU ISSU aims to transfer traditional craftsmanship to a contemporary context – intended for those who appreciate wild combinations of colour and, above all, unique objects.
For Cruda, the designers Cheryl Graf and Mariella Ingrassia tackled a technology they had not worked with before – glass-blowing. The design process itself was nothing new, but the properties of glass were largely unfamiliar to them. After extensively testing and learning about the material's limits during prototyping, and experimenting with colour, size and weight, they finally held the prototype of Cruda in their hands.
ISSU ISSU would like to thank the glass blower they collaborated with for his dedicated work on the prototype and for the glass bowls which he crafted. They are now available for purchase.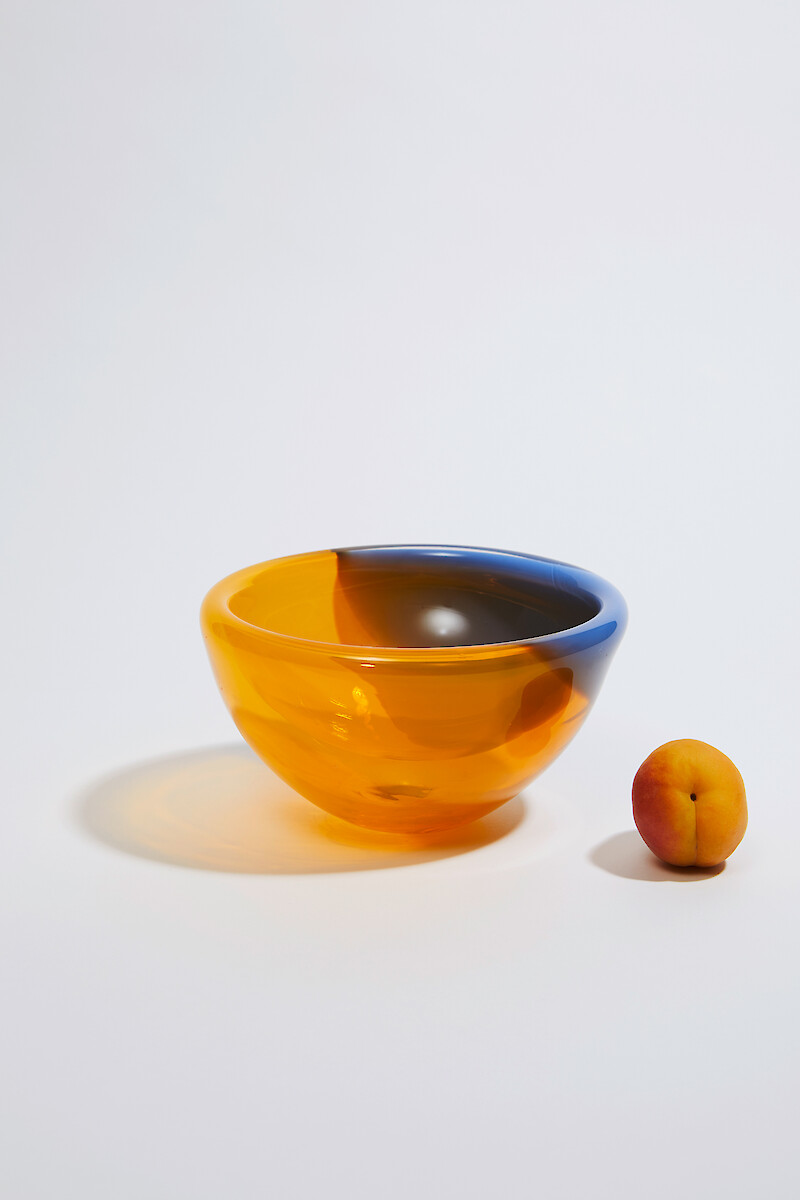 «The exact size and colour composition come out differently in every new Cruda glass bowl. This means every piece is unique.»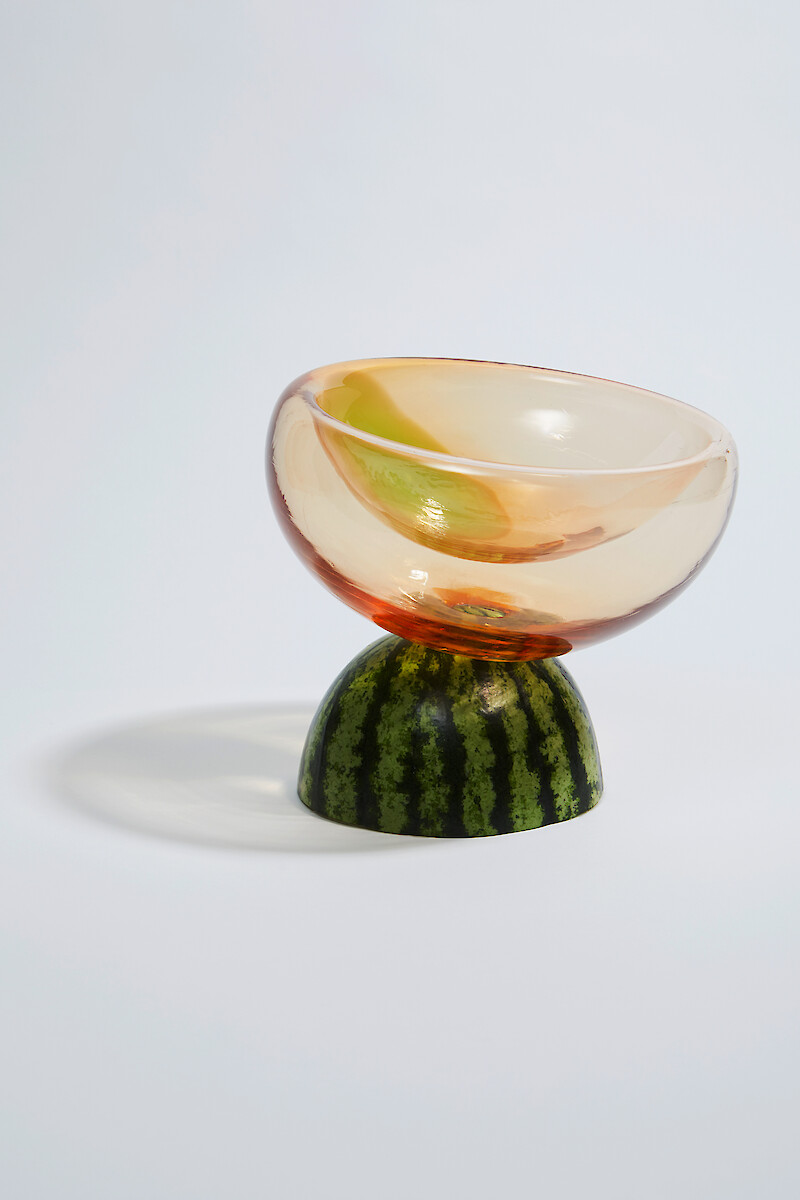 You emphasize the fact that every glass bowl in the Cruda series is a unique item. Why is that so important to you and what does it mean in terms of the manufacturing process?
There are three basic bowls: Melon, Albiccoca and Aglio. Like earlier glass ranges by ISSU ISSU they are manufactured in Switzerland, and in this case, the glass is blown by mouth. The exact size and colour combination come together spontaneously during this process, which makes every piece unique. Another aspect that's interesting to us is the distribution and presentation of these unique pieces – via a web store, it is challenging and time-consuming, as opposed to selling them in a shop which is much more suitable for unique items like this.
What distinguishes you as a design studio, and how do you work together?
Interacting and collaborating with others from different disciplines and spheres of life is crucial for us. In the past, we have worked together, for example, with a Sennensattler [craftsman for ornamental leather and brass work] and a graffiti artist, and now for this project, it's a glass blower.
For what purposes are the glass bowls intended?
The glass bowls are suitable for different uses, such as for keeping jewellery, as a fruit bowl or simply as a design object, and available in three pretty wild colour combinations and two different sizes. So it remains completely open what or if anything is to be set up at all. Cruda ultimately stands for itself.