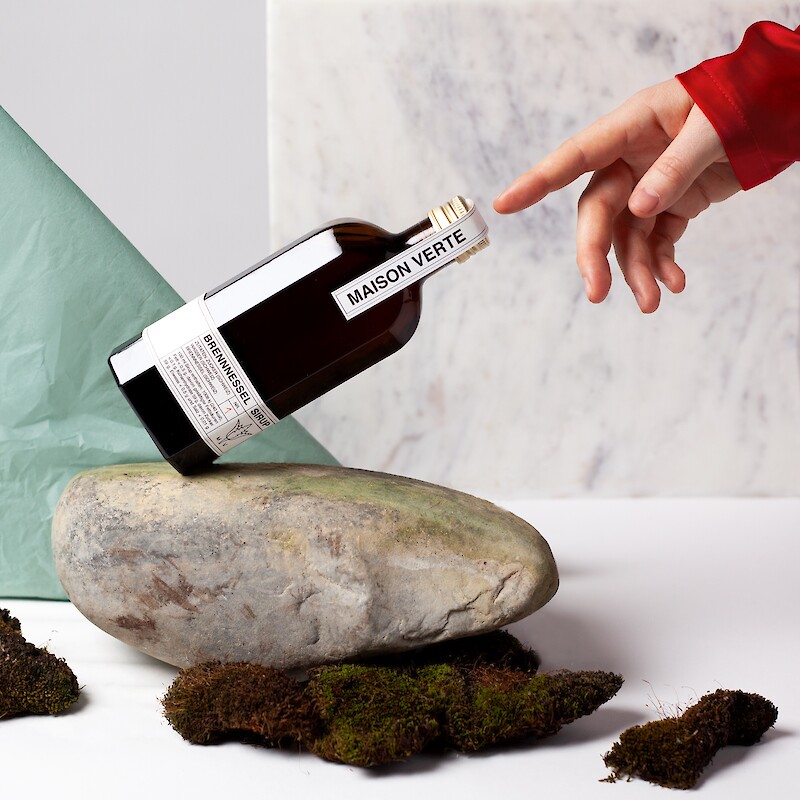 The stinging nettle is generally regarded first and foremost as a weed, and often associated with unpleasant encounters in the past. Maison Verte takes a different view and utilizes this plant as a very promising material resource, aimed at those who have the courage to reconnect with it.
Maison Verte creates radical and incremental products as well as material innovations based on the stinging nettle. The production processes and materials feed into different circular-flow economies, and thus contribute in a meaningful way to the sustainable restructuring of society. To achieve this ambitious goal, the studio focuses on three areas: research, knowledge transfer and products.
A special thank you from Maison Verte to the following individuals and institutions for their dedicated collaboration and/or support: Turicum, Institut auf dem Rosenberg, ZHdK, Z-Kubator, Gewerbemuseum Winterthur, Vineria Centrale, Santa Sete, Stadternte Nürnberg, Perplex Plus AG, Schirka El Creativo, Mina Monsef, Celine Arnould, Johanna Maierl, Anouk Estermann, Sonja Läderach, Sue Barts, Davide Wouda, Manuel Häberli and Jacqueline Thierstein.
«In our work, environmental awareness is neither a fad nor massage for the soul, but something that goes without saying.»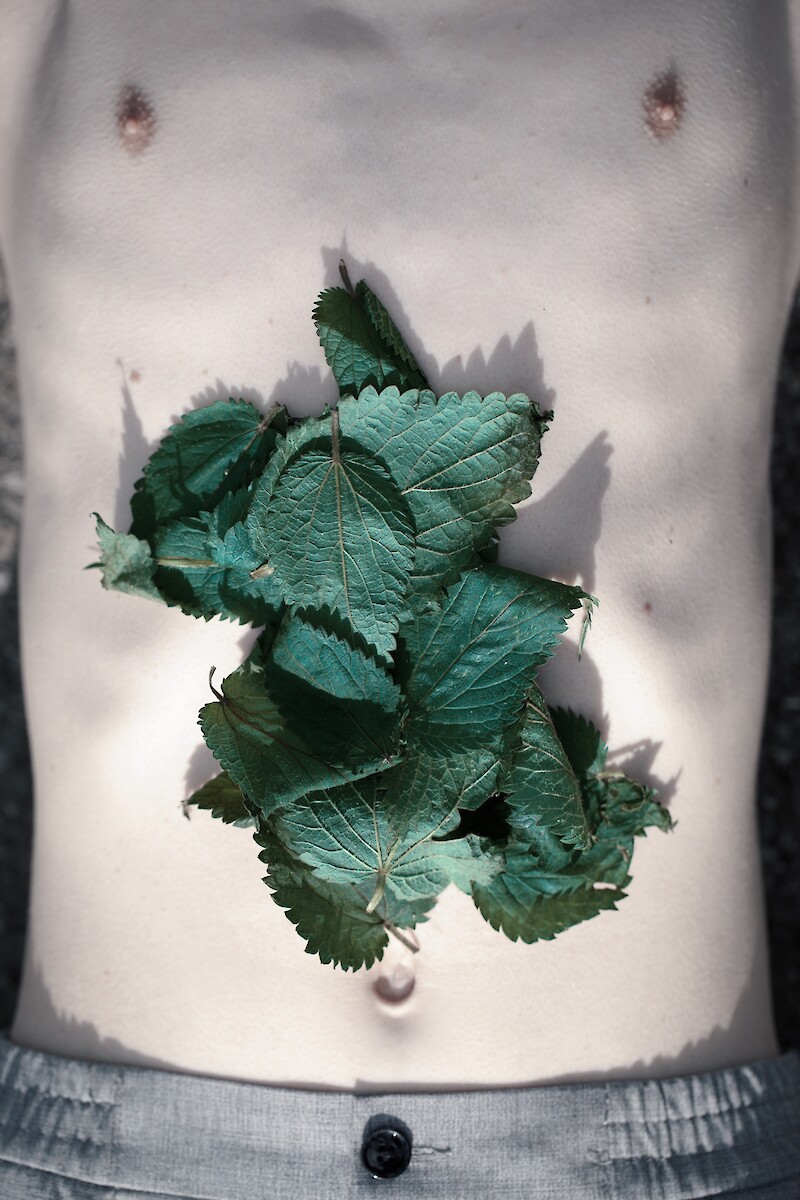 The word stinging nettle tends to conjure up memories of childhood experiences such as school trips that ended with bright red hands and puffy eyes from crying. What made you pick a plant with such a nasty image?
We got to know the stinging nettle in a completely different way, that is as a local, multi-faceted and actually brilliant resource for humans and nature alike. Looked at as part of the ecosystem and as a raw natural resource, it has many benefits: it thrives practically everywhere in our immediate environment, creates perfect (and essential) conditions for insects and does not require extra water or pesticides in order to grow.
What are the three pillars of your design practice about?
We aim to go further than just to design and sell our products, so we decided to approach the stinging nettle from three different angles. First of all, by carrying out extensive research into new materials which can be derived from the plant. We also want to convey better knowledge and a sympathetic understanding of wild herbs (so-called weeds), and in this way contribute to the reorganization of the relationships between humans and nature. And finally, we use the stinging nettle directly as a material for different products, inspired by the tenacity with which this plant thrives.
You make a case for changing our way of dealing with the stinging nettle, and for looking at it from a different, more positive perspective. Tell us a bit more about that.
The stinging nettle spreads underground. You can cut it back as often as you like: it is so deeply rooted in the ground that it will come back again and again. At Maison Verte, we want to avoid the terminology of cutting back which is associated with weeds, and replace it instead with the concept of harvesting. We don't regard the stinging nettle as useless or even unpleasant, but as a very promising, constantly self-regenerating and sustainable resource.